Location Ideas for a Downtown Key West Photo Shoot
Every city has its charms, and that's certainly the case with Key West, Florida as well. Since the majority of my clients visit from out of town, we do a lot of destination portraits for families, couples, and weddings.
But, if you have never been to Key West, it can be hard to visualize what those photos will look like, or what your photographer means when they share an area and try to describe what it looks like.
So, here are my top picks for areas to shoot during a Downtown Key West photo shoot:
Bahama Village
This historic area of Key West is one of the oldest areas of the island, so named because it's where the Bahamian Conchs resided in the days of the sponge divers and ship wreckers. The area is now a flourishing set of streets where colorful buildings invite visitors to shop, eat, and enjoy the live music streaming from the nearby cafes and eateries. If a client tells me they love bright colors and funky backgrounds, I take them to Bahama Village.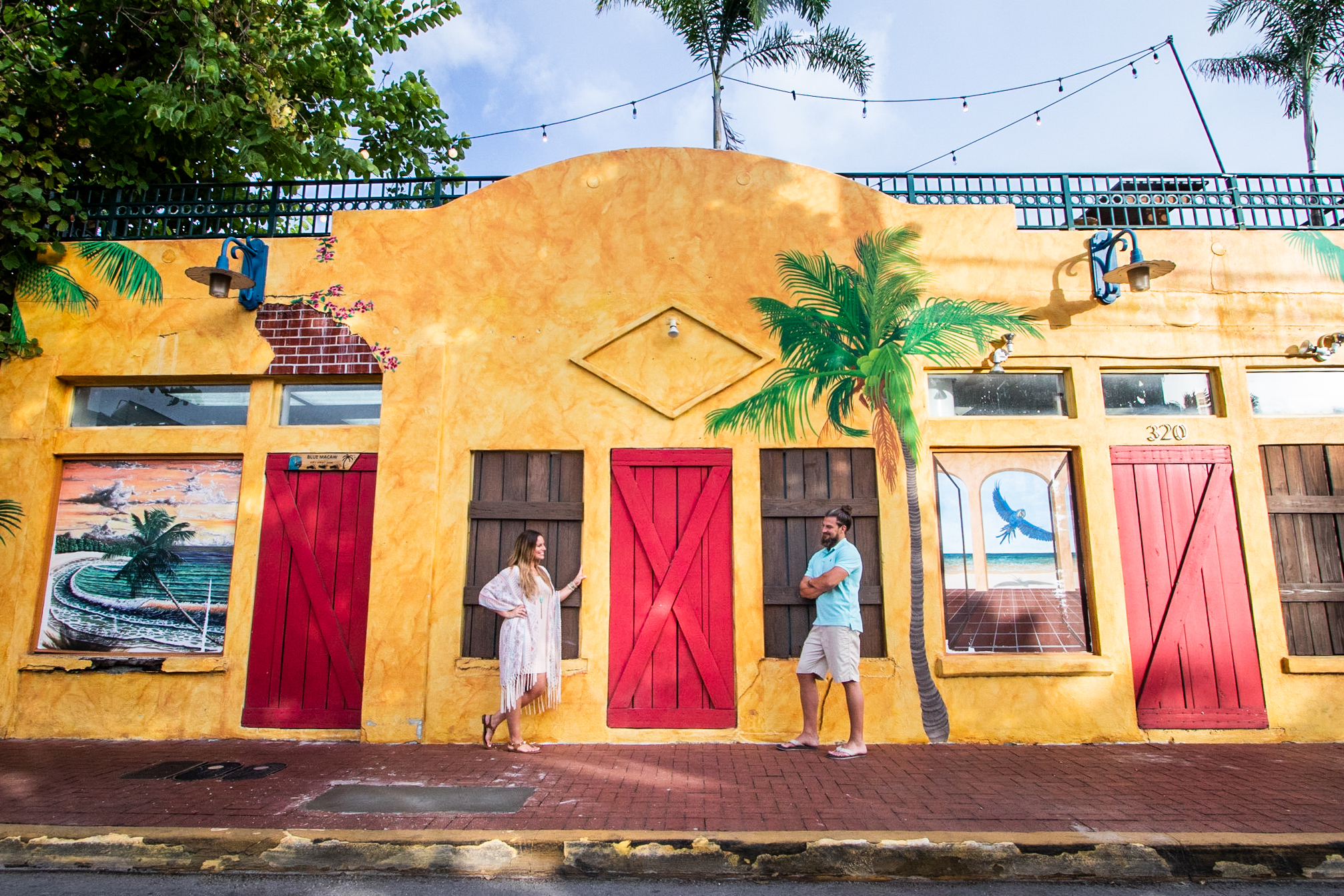 Key West Bight Marina
Walking along the docks of "the Bight", you are greeted with fishing boats, schooners, and waterfront restaurants that specialize in all manner of seafood. In the middle of the dockage, you'll also find the worn down wood and ribbed metal walls that surround the Turtle Museum, an establishment that served first as a turtle processing plant, and now educates visitors on the role turtle harvesting played "back in the day" in the economy of Key West.
The photos in this area have a very rustic quality due to the infusion of wood, rope, and worn metal surfaces.
Truman Annex
Truman Annex is a downtown area situation between the dead ends of Emma Street and Front Street, where they meet in the center just near the Truman Little White House. The area is lush and picturesque not only due to it's unique foliage, comprised of Banyan Trees and Strangler Figs, but also due to the fact that it is often shaded in many parts of the day, so makes a great spot for beautiful photos with great lighting, without the need to rely on sunset.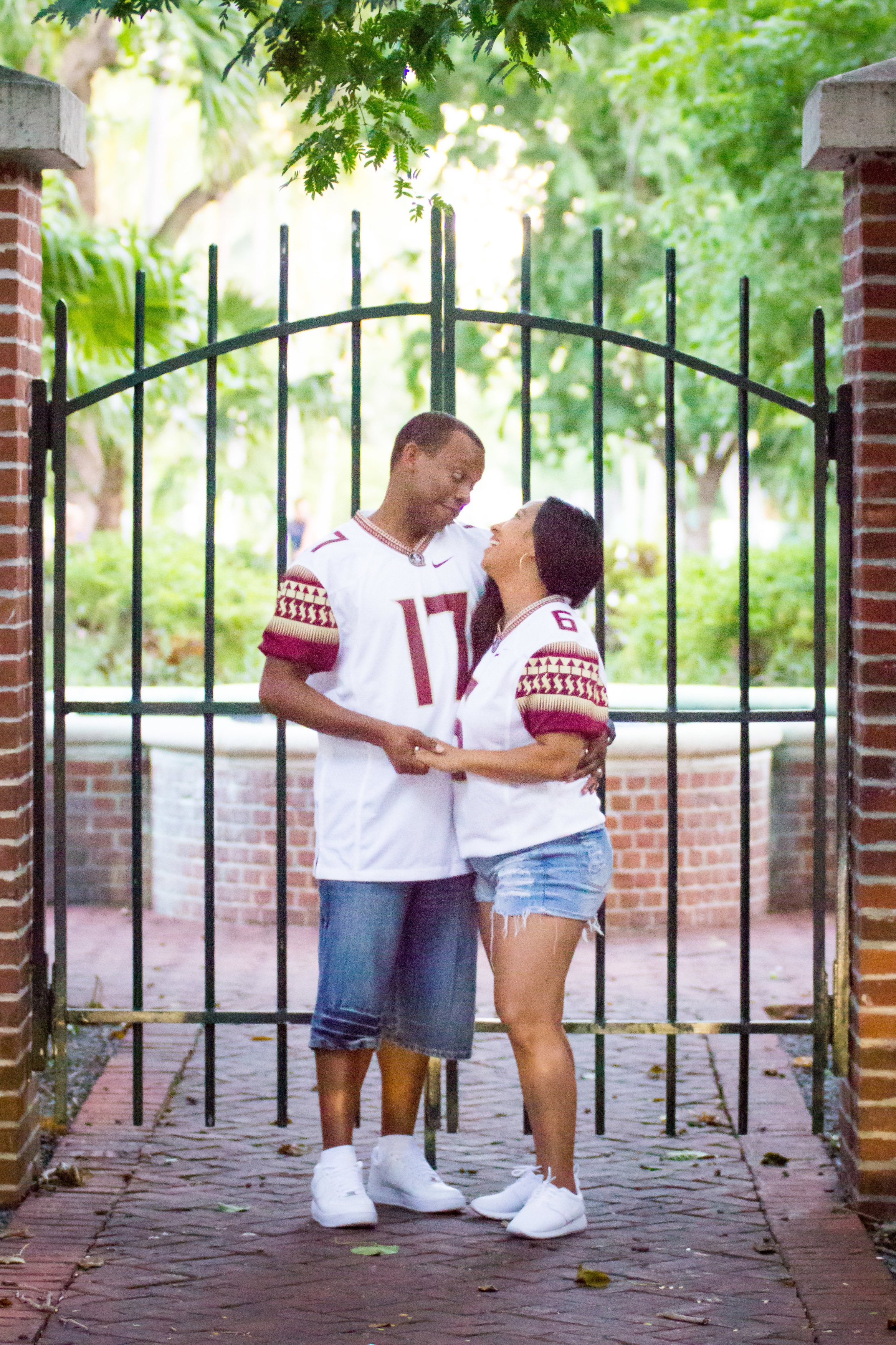 Mac's Sea Garden Area
This is an area near the Bight, but instead of water and docks, you get colorful trinkets, rustic old cars, worn sea decking, bright buoys, open displays of eclectic gifts, cuban coffee, the famous "Welcome to Key West Postcard" mural by Letty Novak, and the grand seascape underwater mural on the side of Waterfront Brewery by Wyland.
Mallory Square
This hub of Key West's social life became so in the early 1820's, when Asa Tift, master wrecker, would bring his ships in laden goods to dock and then be stored in his warehouses (which still stand today) (source). Home to the nightly Sunset Celebration, this wide open space makes a great place to shoot whether you want some waterfront portraits, take in the bustling pedestrian activity, reminisce about the cobblestone streets, or dance through the historic arches.

Customs House
Standing proud at the peak of the downtown area, the Customs House is a stately red brick building with sharp peaks and regal arches. Originally home to the island's customs office, postal service, and district courts, this four-story architectural marvel was built to keep pace with the increasing population and wealth accumulating from Key West's lucrative trade routes and maritime industries. (source).
It makes a great location for photos because the architecture is very majestic, and the lighting coming through the exterior corridors is often very directional and artistic.
Cruise Ship Docks
While the Bight offers a taste of old Key West, the Cruise Ship docks are much more updated and modern. This is where you'll often find million dollar yachts parked outside the upscale Margaritaville Resort and Marina, and it's where the ferry to go out to the private island of Sunset Key pulls in to pick up and drop off passengers. When the cruise ships are in, it's not that picturesque, but after they leave in the afternoon, it becomes a fun place to take in the sunshine, pose with girlfriends, and snuggle with your honey as passers-by make way around you.
As you can see, even on a small island there are plenty of places to go for your Engagement Session, Senior Portraits, Family Photos, and Wedding Shoot. I hope having a visual gives you some good ideas for what you want photos from your session to look like!
Did I miss any?
Leave me a comment below if you have a favorite spot that WASN'T mentioned!